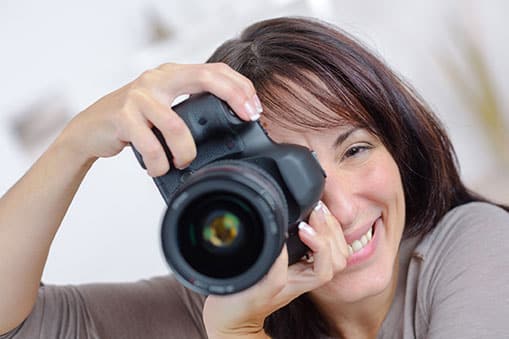 It is common for design professionals to take photographs when on a site visit.  It is usual for others on a project site to send photographs to a consultant, either for general information about project status or seeking specific input.  Now, with the ability of drones to fly a jobsite on a routine basis using the same GPS coordinates, design professionals may receive weekly videos of projects they are working on.  Photographs and videos provide a good way to keep track of Project progress or to address a specific request for information or other Project question.  However, if not carefully reviewed by someone in your office who knows what they are looking for, photographs and video can impose additional risk to design professionals who take such images or who receive them in the course of the project.  There are ways to limit potential risk.
If your company is taking project progress photos, it is important to look at what is being pictures before clicking that iPhone camera button.  Taking random pictures for no specific purpose can cause a problem if non-conforming or defective work is shown in the pictures and you do not do anything about it because you did not carefully look at the pictures.  If your company took the picture, then plainly the photographer saw the picture and there is no way to argue otherwise.  Adopt a policy that identifies what should be photographed on the site and when (within, of course, your scope of services).  Tell your on site personnel to photograph only those items that are relevant to your scope of services and your site visit.  Once the pictures are taken, they should be reviewed in the office on the computer where they are easy to see.  Make sure that there is nothing in the pictures within your scope of service that causes any concern.  If there is something that appears to be defective or non-conforming, immediately inform the party with whom you have contracted and provide the photographic proof.
What if you receive random photos or videos from other project participants?  The same rules apply.  Look at the portions of the project that have been videoed that are within your scope of responsibility.  If you see any cause for concern (even if the portion is not well photographed), you need to notify the party with whom you contracted.  You may receive a video or photographs that are intended to generally show the progress of the work.  In that case, make sure that you write to the sender acknowledging receipt and indicate specifically that you will only review the photographs/video as it relates to your scope of work to see if the work appears to be in general conformance with the contract documents.  If you do not issue such a disclaimer and a problem arises on the project, someone will surely argue that you saw the offending condition and did not raise any concern, even if it is one that is not part of your scope of services. 
If you need legal advice concerning a design or construction issue, please contact the attorneys of Gibbes Burton, LLC at (864) 327-5000.