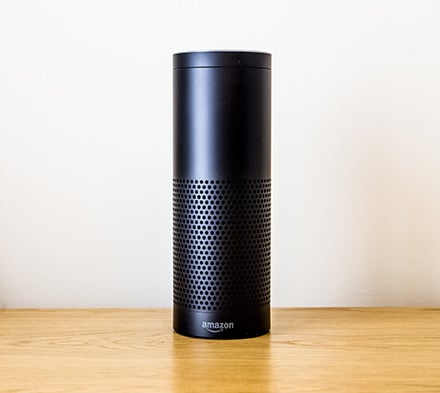 Virtual assistant are flooding the marketplace.  There is Amazon's Alexa, the Amazon Echo, and Echo Dot.  There is also Google Home/Google, Siri, Cortana and Samsung's Bixby.   Last week, we learned that Amazon and Microsoft have been working together to make Alexa and Cortana communicate with each other because they recognize the future importance of virtual assistants.
Voice-assisted technology makes life easier.  For example, Google Home can control thermostats, appliances, lights and security systems.  You could leave your office and command that all lights turn off and the temperature change.  Alexa can play music during the work day, accessing Prime, Spotify, Pandora, iHeartRadio and Tunein.  Google Home can perform research through a Google search.  By using these devices, however, you are exposed to privacy risks because they are listening for voice data and transmitting it to third parties.
Your staff may be bringing these devices to work to help accomplish simple tasks like adding calendar entries, setting reminders, calling people in contacts, getting directions, checking the weather, performing internet searches, buying things, operating devices, playing music, communicating with friends, and the list goes on. 
Are these devices safe to use in your office?
As you know, a device like Alexa is always listening.  When you speak its "wake word", it responds.  Currently, you cannot customize the wake word for Alexa.  If the wake word is spoken inadvertently, the device will begin recording. Alexa does not distinguish between voices, so anyone who speaks the wake word, will be recorded.  Therefore, anyone can have access to the account history for that machine.  In addition, Amazon has a recording of anything that might have been recorded after the wake word is spoken. 
What can you do to limit potential issues?
If you are going to permit virtual assistants to be used in your office, you need to adopt a sound policy.  First, they should not be in locations where sensitive conversations may occur – like in the offices of the Human Resources Department.  Require periodic review and deletion of history from devices. You can view history for Google Home and Alexa and delete that history.  Limit the ability of others to use the device to make purchases. You can configure Alexa to require a 4-digit pin confirmation ode before ordering from the associated Amazon account. Alternatively, turn off voice purchasing to prevent just anyone from purchasing items using your account.  Turn the device off when having conversations about confidential and private matters.
If you have any questions concerning virtual assistants or other business issues, we would be glad to help you.  The attorneys of Gibbes Burton are passionate about helping professionals and businesses to minimize risk and build success.