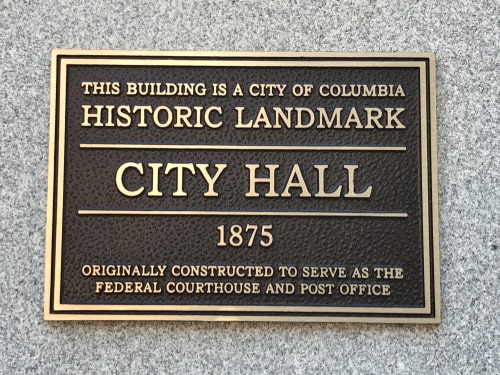 The City of Columbia issued a stay-at-home ordinance that will go into effect at 12:01 a.m. on Sunday, March 29, 2020.  It is substantially similar to the ordinance adopted by the City of Charleston.  Citizens may travel to work at a business that provides an "essential service" or may travel to conduct business with an "essential service" provider.  Essential services includes 12 types of essential operations:
Health care

Infrastructure

Manufacturing

Retail

Specified service operations

News media

Financial institutions and professional businesses

Providers of basic necessities to economically disadvantaged populations

Construction (see below)

Defense operations

Operations related to safety and sanitation. 

Residential and commercial real estate
The ordinance is slightly different that that adopted by the City of Charleston, adding residential construction, landscaping, pool maintenance and nurseries:
Commercial and residential construction including, skilled trades such as electricians, plumbers, landscape services, pool maintenance, nurseries, other related construction firms and professionals for essential infrastructure or for emergency repair and safety purposes, other construction where the contractor can ensure social distancing.
Because the ordinance applies only to the City and not to Richland County, it seems that its application is somewhat limited. 
Stay safe.
If you need legal advice concerning a design or construction issue, please contact the attorneys of Gibbes Burton, LLC at (864) 327-5000.  We want to help make your projects a success.